EXPERIENCE OUR SECOND-TO-NONE SERVICE
CUSTOMER CARE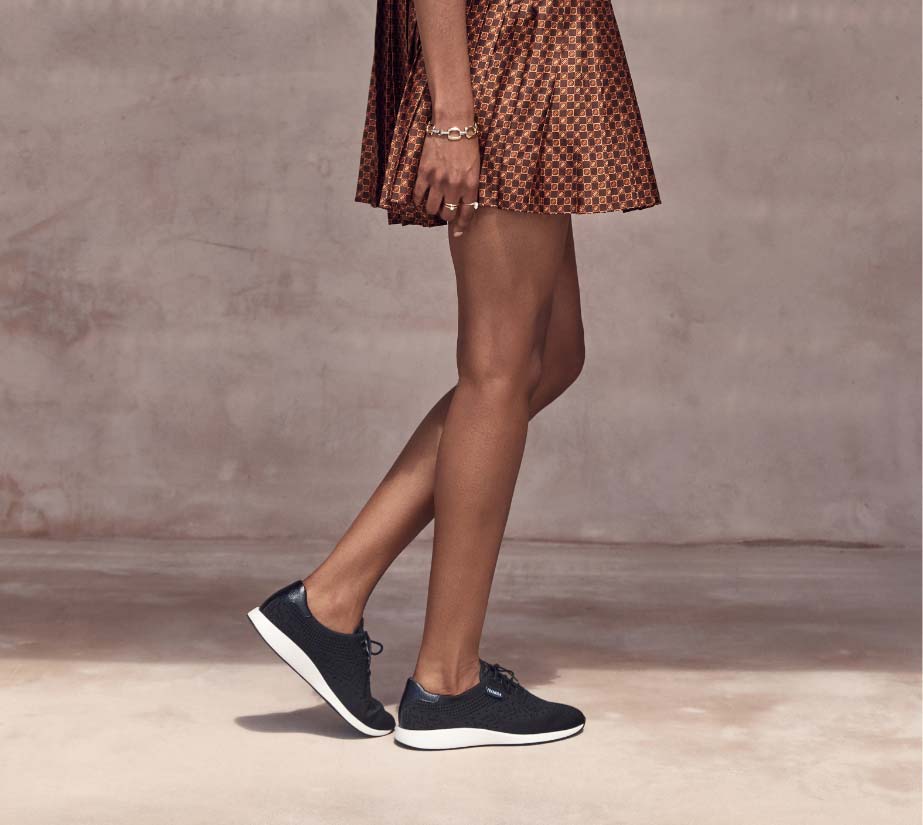 A TEAM FULL OF KNOWLEDGE
Our customer care team is so much more than just a friendly face, voice on the phone or chat online. They're a smart, shoe-savvy and super-lovely bunch dedicated to helping you find the perfect fit for your style and feet.

Connect with us 7 days a week online via email, live-chat or social media, between 10:30am-10pm, or by phone between 12pm-5pm, PST. Talk soon!
Online Chat
Have questions? Get in touch with us at any time.
FEEL THE LOVE
Every member of our team spends time fitting real customers in our concept stores. Staying up-to-date with training on all the tech in our shoes (there's a lot in there!), understanding all things feet and learning how our shoes can help you. This means when you pop in-store, call or reach out on live chat, you can feel confident you're connecting with a real person who has the know-how to assist you.

Your experience is everything to us. That's why we offer free ground shipping. It's also why we ask every customer to review our shoes and why we have thousands of buyer reviews averaging an 86% 5-star rating.
YOUR QUESTIONS, OUR ANSWERS
How much is shipping?
SHIPPING TO USA
Express Shipping (2-Day) — $0.00 and up — $20.00
Ground Shipping — $100.00 and up — FREE
Ground Shipping — $0.00 to $99.99 — $10.00
Priority Overnight — $0.00 and up — $40.00
Standard Overnight — $0.00 and up — $30.00
What is your returns policy?
We're happy to offer an online credit note or refund for most footwear purchased at our online store or concept store. Shoes must be in as-new conditions and returns must be made within 30 days of receiving the order.
What is your Sole Saver Pack?
You can learn all about our Sole Saver Pack here.
Are your shoes highly-rated by customers?
To date, we've received thousands of verified buyer reviews with an average of 86% 5-star rating. You can find reviews on all our product pages by scrolling down to see what our customers have had to say. Following a purchase, all customers are invited to review their footwear. How you feel is everything to us and helps fuel future collections!